Find Freedom & Flexibility With Contact Lenses
We love our glasses, but sometimes we just need a break. They can fog up, get dirty, get splashed by rain, slide down your nose…
Contact lenses are an excellent alternative when you're just not feeling your glasses, but you don't want to resort to a more permanent option like laser eye surgery.
If you're not quite convinced, consider these reasons to try contact lenses:
They move with your eyes, allowing for a more natural field of view.
They reduce visual distortions and have no frames to obstruct your vision.
They don't fog up or get dirty from mud or rain.
They're excellent for sports and other physical activities.
There are also many different types of contact lenses that support all budgets, lifestyles, and preferences. If you want to try contacts, but you have astigmatism, want to sleep in your lenses, and don't want to break the bank, there's a lens for that.
We can feel your excitement now! Reach out today and let us know so we can book you in for a contact lens exam and fitting!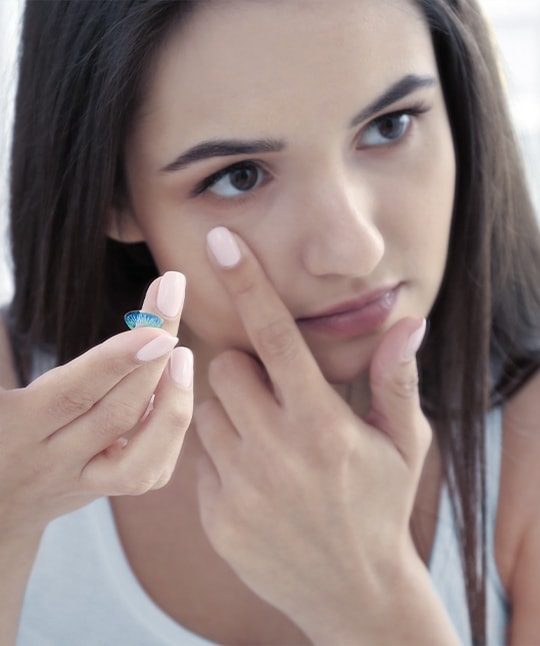 See the Difference with a Contact Lens Exam
Contact lenses aren't perfect for everyone, so to determine if you'd benefit from these fantastic little discs, you'll need a contact lens exam. All our contact lens appointments include a fitting as well, which is designed to find the perfect fit for your unique eyes.
The Exam
A contact lens exam is like a regular eye exam but includes a few extra steps specific to contact lens use.
Because contact lenses sit directly on the eyes, they need a slightly different prescription than your regular glasses. So, your optometrist will update your prescription for contact lenses while assessing your general eye health issues, like chronic dry eyes or allergies, that may interfere with the comfort of your contact lenses. But, even if you have an eye condition, you may benefit from a specialty contact lens designed to improve your vision!
The Fitting
For contacts to be comfortable, safe, and offer clear vision, they need to fit properly. A thorough fitting involves taking several measurements of your eyes, including your cornea, pupils, and irises, to determine the shape of lens you need.
A tear film evaluation will also help your optometrist determine if your eyes produce enough tears to keep them comfortable while wearing contacts. Although dry eye disease can make traditional contacts uncomfortable, scleral lenses can help relieve dry eye symptoms.
These tests and measurements help us narrow down your contact lens options. You may benefit more from rigid gas-permeable lenses or prefer daily disposable soft contacts. The choices are endless, and our goal is to find something you'll be happy with.
At the end of your appointment, we'll send you home with a trial pair of lenses we think you'll love. You'll then be scheduled for a follow-up appointment a couple of weeks later so your optometrist can check how you and your eyes are adjusting contact lenses.
Contact Lens Care
Contact lenses come with some risks, but they're perfectly safe for long-term use when handled and cared for properly. You can reduce your risk of eye infections by carefully following your optometrist's instructions for wearing, cleaning, and storing your lenses.
The exact instructions will differ from lens to lens, but here are some quick, universal tips:
Don't sleep in your contact lenses unless your lenses are specifically designed to be slept in. Sleeping while wearing contact lenses makes your risk for eye infections 8 times greater.
Always wash your hands with soap and warm water and dry them with a clean, lint-free towel before handling your lenses.
Keep your contact lenses away from water. Water can introduce germs into the eyes. Remove them before showering or swimming.
Clean your lenses by rinsing and rubbing them with a disinfecting solution (never water or saliva) every time you remove them.
Don't "top off" your lens solution. Always use fresh solution in your case, and never mix new solution with used solution. Only use the contact lens solution recommended by your eye care provider.
Regularly clean your contact lens case by rubbing and rinsing it with contact lens solution (never water), then empty and dry it with a clean tissue. Store it upside down with the caps off after each use. Replace your contact lens case at least once every 3 months.
Carry a backup pair of glasses with a current prescription, just in case you have to take out your lenses.
Remove your contact lenses and call us immediately if you have eye pain, discomfort, redness, or blurred vision.
Our Brands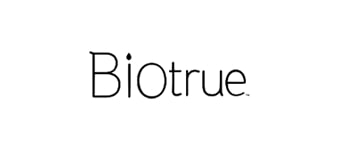 Bausch + Lomb Biotrue
Biotrue One Day contact lenses are the newest innovation from Bausch and Lomb. Inspired by the biology of your eyes, the surface is designed to mimic healthy tears so that the contact lenses can retain both moisture and shape. The Biotrue technology ensures that your vision will stay consistently crisp and clear, and your eyes will feel naturally comfortable throughout the day. Biotrue also has "High Definition Optics" – designed to help reduce halos and glare – which means you get great vision in any situation.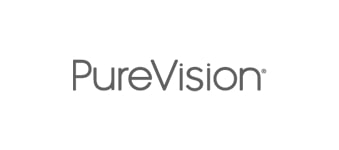 Bausch + Lomb PureVision
Bausch + Lomb PureVision contact lenses are indicated for the correction of nearsightedness (myopia) and farsightedness (hyperopia). They are made using our unique AerGel material, delivering exceptional vision, with outstanding comfort and health. They allow a high level of oxygen to reach your eyes, and resist protein buildup – your lenses stay comfortable all day long.
Our Location
We're conveniently located off Sports Arena Boulevard, right next door to Phil's BBQ in the Midway District. There's tons of parking and an accessible stall right in front of our door. Same day appointments available! Welcoming new patients.

Our Address
3750 Sports Arena Blvd., Suite 9

San Diego

,

CA

92110
Our Hours
Monday

:

8:00 AM

–

5:00 PM

Tuesday

:

8:00 AM

–

5:00 PM

Wednesday

:

8:00 AM

–

6:00 PM

Thursday

:

8:00 AM

–

5:00 PM

Friday

:

8:00 AM

–

5:00 PM

Saturday

:

9:00 AM

–

2:00 PM

Sunday

:

Closed