Compassionate Care When You Need It Most
An eye emergency is any injury, disease, or infection that puts your eye health at immediate risk. At Total Vision Sports Arena, we can diagnose and treat many eye emergencies, but please go to your nearest emergency room or urgent care center if we're closed.
It can be difficult to know when exactly you need immediate help. If you or your loved one experiences any of the following symptoms, please call us immediately:
Sudden vision loss
Eye pain
Burning or stinging eyes
Pupils of different sizes
One eye not moving like the other
One eye bulging or sticking out
Double vision
Redness and irritation
Light sensitivity
Bleeding from the eye
Blood in the sclera
Discharge from the eye
New or severe headaches
When it comes to eye health, timing is everything. If you need medical care, please call us immediately. Even a minor injury can lead to long-term consequences.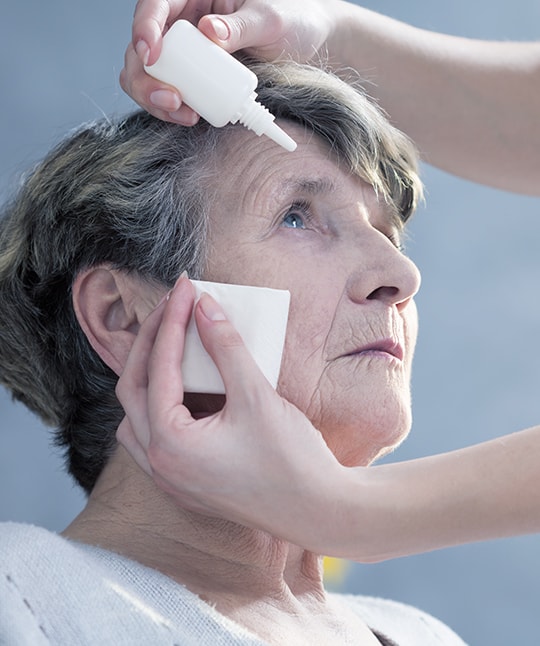 Preventing Eye Injuries
Preventing an eye injury is as simple as wearing eye protection. Appropriate eye protection can prevent up to 90% of eye injuries! This includes wearing sunglasses since the sun's UV rays can cause as much damage to the eyes as a flying object.To help protect your eyes, remain aware of your surroundings and keep your eyes and mind on the task at hand. And call us immediately if you or a family member experiences the symptoms of an eye emergency.
Our Location
We're conveniently located off Sports Arena Boulevard, right next door to Phil's BBQ in the Midway District. There's tons of parking and an accessible stall right in front of our door. Same day appointments available! Welcoming new patients.

Our Address
3750 Sports Arena Blvd., Suite 9

San Diego

,

CA

92110
Our Hours
Monday

:

8:00 AM

–

5:00 PM

Tuesday

:

8:00 AM

–

5:00 PM

Wednesday

:

8:00 AM

–

6:00 PM

Thursday

:

8:00 AM

–

5:00 PM

Friday

:

8:00 AM

–

5:00 PM

Saturday

:

9:00 AM

–

2:00 PM

Sunday

:

Closed