Long-Term Care for Healthy Eyes
Our eyes are extraordinary organs. We rely on our eyes more than any other sensory organ to explore, learn about, and experience the world around us. Second only to our brains, our eyes are the most complex organ in the human body.
This complexity makes our eyes fragile and delicate. They need specialized care from knowledgeable, experienced, and compassionate eye care professionals. At Total Vision Sports Arena, we care about how your eyes work. And with the strength of Total Vision behind us, we can provide thorough, cutting-edge eye exams that provide a genuinely personalized experience.
Please book your appointment today and see how our team can help you!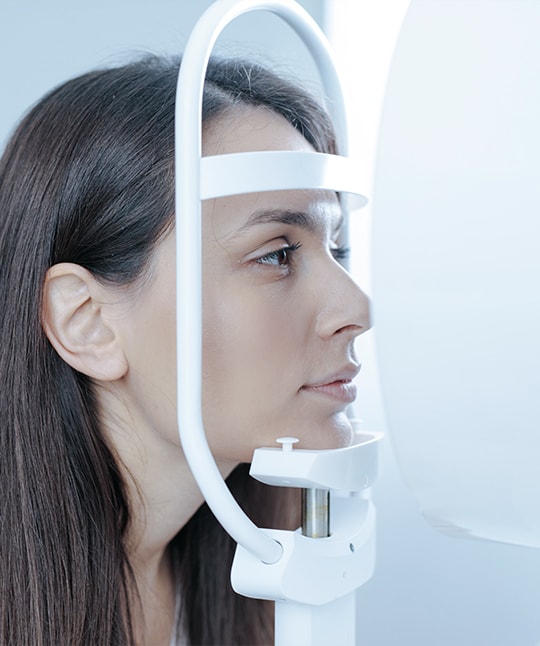 How Often Do You Need Eye Exams?
Everybody is different – your eye care needs are personal and unique to you. How often you need an eye exam depends on these needs, your medical history, and specific health concerns. So, until we get to know you and your eyes, we'd like to see you every year for a comprehensive eye exam. This schedule will allow us to establish a baseline for your eye health.
If you are low risk, we may recommend the frequency recommended by the American Optometric Association:
Adults 18 to 64: Every 2 years
Adults 65 and older: Every year
If you're high-risk, we'll likely need to see you every year or more. You may be considered high-risk if you:
Trust Your Eye Care Team at Total Vision Sports Arena
Our knowledgeable and experienced eye care team is here to help with all your vision needs. From eye disease diagnosis to trendy or classic eyewear, we offer total vision care!
Our Location
We're conveniently located off Sports Arena Boulevard, right next door to Phil's BBQ in the Midway District. There's tons of parking and an accessible stall right in front of our door. Same day appointments available! Welcoming new patients.

Our Address
3750 Sports Arena Blvd., Suite 9

San Diego

,

CA

92110
Our Hours
Monday

:

8:00 AM

–

5:00 PM

Tuesday

:

8:00 AM

–

5:00 PM

Wednesday

:

8:00 AM

–

6:00 PM

Thursday

:

8:00 AM

–

5:00 PM

Friday

:

8:00 AM

–

5:00 PM

Saturday

:

9:00 AM

–

2:00 PM

Sunday

:

Closed